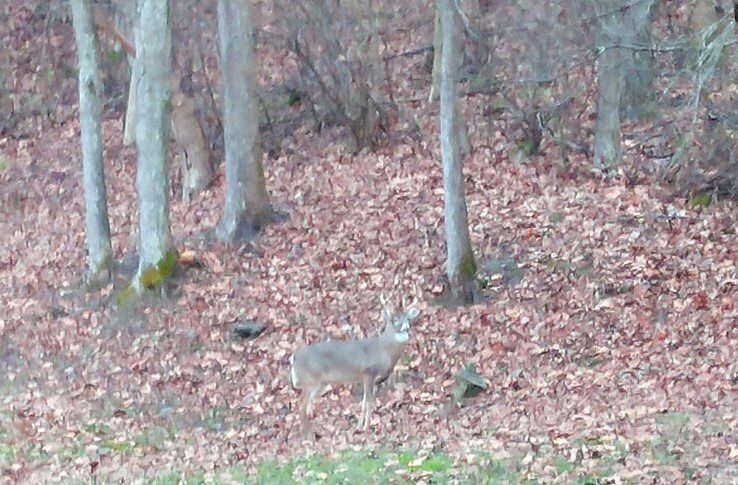 Rut season has a way of making the big bucks crazy. It causes them to do things against their nature . It emboldens them to move out from the cover of the trees and the darkness and to be seen in their majestic glory in the light of day.
I went out to feed my faithful does that come every evening to enjoy the deer corn I sprinkle under the trees for them and was blessed to see this buck hanging around nearby.
I sat on the swing and watched as he loitered at the bottom of the rise and watched the does. The does nervously pretended to be interested in the corn as they sneaked shy glances at the buck as he flared and pawed the ground to gain their favor.
Eventually, he raised his head high in the air and blew long and hard. He swung his impressive rack of antlers back and forth causing the does to stop eating and take full notice of his impressive stance.
But in the end he did not make his move. It was too early fall, too early evening, too early in the season. The master of the woods blew one last time then disappeared into the woods leaving the does to enjoy their dinner of corn.